Hello ! Welcome to World Languages!
Contact: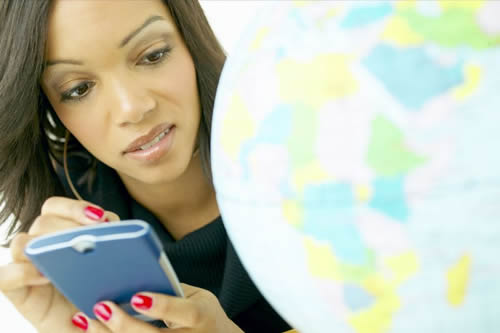 Leigh Veditz
(410) 758-2403 ext.122
202 Chesterfield Avenue
Centreville, Maryland 21617
Mindful that "as a nation, we are increasingly aware of our interdependence with diverse cultures and our need to participate in the global community", (Maryland State Curriculum) Queen Anne's County Public Schools offers a program in World Language at both the middle and high school levels. The curricula are alligned with the Maryland World Language VSC and encompass the National Standards of Communication, Culture, Connections, Comparisons, and Communications.
At the middle school level, students may elect to take an introductory course, Foreign Languages EXploratory (FLEX), which highlights the cultures associated with the French, German, Latin, and Spanish languages; particular attention is paid to cognates. Midldle school students may begin their formal study of Spanish as well by completing Spanish 1A in Grade 7 and Spanish 1B in Grade 8; if they successfully complete both courses and pass the county final exam, they earn a credit in Spanish I.
At the high school level, Queen Anne's County Public Schools offers a sequenced program in French and Spanish. Course descriptions can be found in the Program of Study.
We urge students to complete at least three levels of the same world language. We believe that virtually all students can learn a second or third language and that such study benefits them greatly. Reserach shows that "language learning correlates with higher standardized test scores." (Maryland SC)
COURSES OFFERED AT HIGH SCHOOL:
AP FRENCH LANGUAGE AP SPANISH LANGUAGE